Providing Effective Feedback
Instructor and peer feedback have a profound effect on the quality of student learning. When teaching online, it is important to foster both learner-instructor interaction and learner-learner interaction (MarylandOnline, 2016). NC State offers numerous options to enhance feedback for the online learner.
How to Get Started
Step 1: Review learning objectives and assignments and decide which need more feedback from you, and which would benefit from peer review.
Step 2: Because a plethora of instructor- and peer-feedback mechanisms are available for online courses, explore different options to find the best fit for your content. Moodle provides multiple features that allow different types of feedback:
| Instructor Feedback | Peer Feedback |
| --- | --- |
| Assignment | Chat |
| Zoom | Database |
| Chat | Forum |
| Forum | Moodle Workshop |
| Quiz | |
| Moodle Workshop | |
Other tools to consider: Google Workspace, VoiceThread, and Conceptboard.
Step 3: Prep students for when they should expect feedback from you; also, communicate how important peer feedback is for your course. This should be mentioned in the syllabus and highlighted in the "Getting Started" section of the course.
Step 4: Create a screencast that illustrates how students are to go about finding grades and feedback in your course.
Best Practices
Show students an example of an assignment that became more thoughtful and polished as a result of peer and instructor feedback.

Although feedback from instructors and peers is highly useful for students, opportunities for self-quizzing are also important to help students track their learning progress (MarylandOnline, 2016).

There are myriad options for student interaction through the Forum feature–see

Discussion Forum Best Practices

.

If an assignment is to be peer-reviewed, make it known up front before students begin working on it.

When providing feedback for written projects, students typically prefer rubrics with ratings and accompanying comments. Note what they did well and how they can improve next time (Smith, 2008).

Feedback comments that do not help improve learning include those that are too vague, lack guidance, focus on the negative, or are unrelated to assessment criteria (Weaver, 2006).
Examples
VoiceThread

supports highly interactive peer and instructor feedback through audio, video, text, and "doodling" on an image or video.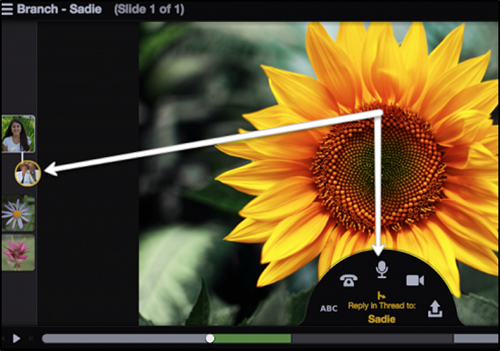 Moodle's

Workshop activity

supports peer assessment, and allows students to receive two grades: one for their own work, and another for assessing a peer's work.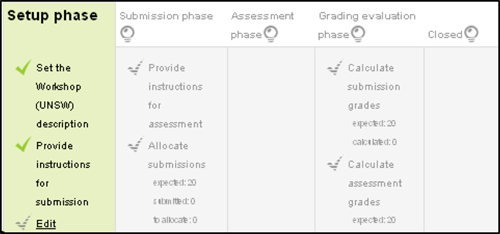 Google Workspace

: Peers and instructors can provide feedback through the comment feature in Google Docs, or through an instructor-created Google Form that includes assignment criteria to guide students'' focus (view

sample form

).

Resources